Leaking information is a dangerous task for whistleblowers; their security is at risk, in a matter of seconds they could lose it all and most importantly many government officials are quick to criminalize them and refer to them as enemies of national security. The issues of government officials starting a war against whistle blowing were highlighted in a New York Times article written by James Risen;
"Over the past eight years, the administration has prosecuted nine cases involving whistle-blowers and leakers, compared with only three by all previous administrations combined. Under Mr. Obama, the Justice Department and the F.B.I. have spied on reporters by monitoring their phone records, labeled one journalist an indicted co-conspirator in a criminal case for simply doing reporting and issued subpoenas to other reporters to try to force them to reveal their sources and testify in criminal cases."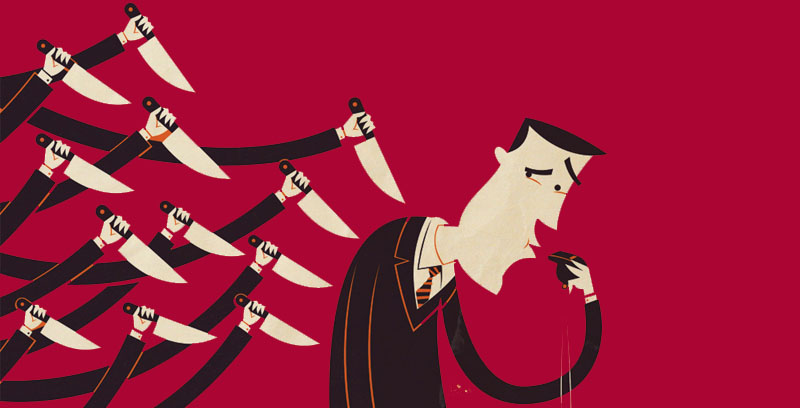 Source: Transparency International
Despite all of the consequences, it is important to acknowledge the importance of whistleblowers to journalism and to find manners to safeguard them and even encourage them to share their leaks with journalists. Thankfully, many associations and journalists have been experimenting with different encrypted platforms to find the most suitable place for whistleblowers and  journalists to exchange information.
These encrypted platforms range from apps such as Whatsapp to Secure Drop.  Secure Drop is accessible through Tor which is described as a software that's useful in aiding anonymous communication and security when browsing through the internet. Tor is helpful in helping users access hidden parts of the internet such as the deep web. According to The Guardian, Secure Drop will be a great asset to whistleblowers; 
"The SecureDrop open-source whistleblowing platform provides a way for sources, who can choose to remain anonymous, to submit documents and data while avoiding virtually all of the most common forms of online tracking. It makes use of well-known anonymising technology such as the Tor network and the Tails operating system, which was used by journalists working on the Snowden files."
Signal is an encrypted text message and phone call application  similar to Whatsapp that is heavily used by whistleblowers and journalists. Unfortunately, as pointed out in a Buzzfeed article, Signal isn't without any flaws, in fact its users could run a great risk of privacy leak when using the app which would defeat its purpose; 
"There is definitely some form of privacy leak here," Matthew Green, a professor at Johns Hopkins University who focuses on applied cryptography, told BuzzFeed News. "If I join Signal with my real number, anyone else who knows my number can see if I'm on Signal. It is definitely something to be cognizant of if you are concerned about people knowing you use the software."
 Another, and much simpler "tool" that whistleblowers and journalists could use to share information is a simple letter. But of course, just as the other tools listed, this isn't 100% secure.  Hopefully as we evolve and get better at technology, there will soon be an easily accessible yet completely secure platform on which whistleblowers can share important information while feeling completely safe and secure.  But as of now, it is difficult to say that it is the case.